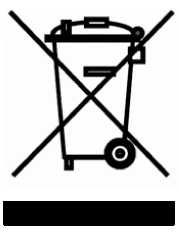 Legacy Electronics is committed to protecting people and the environment and to the highest standards of safety. We meet and exceed all current standards.
The qualification of RoHS-compliant components supplied by our vendors and the implementation of new manufacturing processes related to this directive was completed by July 2006.
Our products and packaging materials are sold worldwide and are always 100% RoHS-compliant. An exception to this will be certain legacy products for which RoHS-compliant components are unavailable from the suppliers.
Please contact your Sales Representative for additional questions regarding RoHS, and information on the compliance of specific products.
WEEE Compliance Statement
With respect to the current EU directives and the equivalent domestic legislation which implement the Waste Electric and Electronic Equipment (WEEE) Legacy Electronics is committed to implementing appropriate procedures in accordance with WEEE, and will fully comply with the requirements of WEEE.